Our Helpline 08000 147 160
Anyone can call our helpline for advice or information. You can also contact us using our online form. Call us now if you are worried or need some help. 
Our Helpline is available 24 hours a day, 7 days a week, 365 days a year. Your call will be taken by one of our experienced Volunteer Support Workers. Whether you are calling for yourself, or on behalf of a friend, we will offer you a sympathetic ear and take time to LISTEN and offer advice. We are also able to direct you to other useful services if you have specific requirements which we are unable to assist with directly and immediately.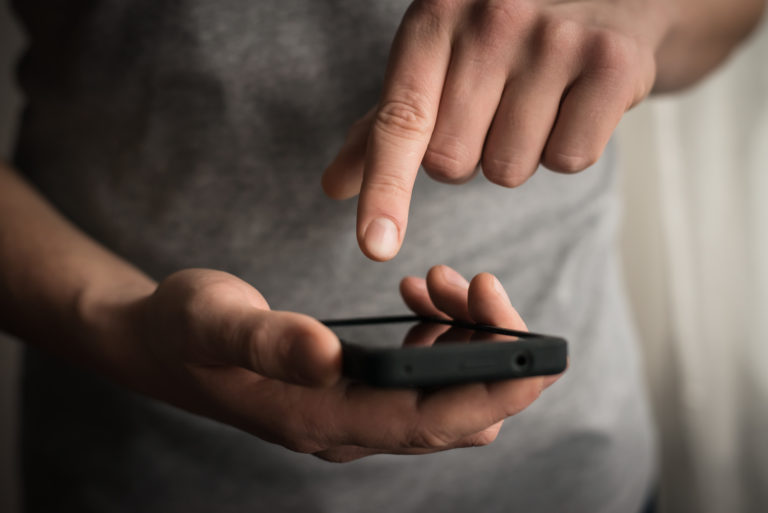 Your call can be in confidence. We do not require to know your name or ANY personal details. We will keep your information confidential. Only under exceptional circumstances such as when we are concerned for your safety, or that of others, shall we share your details with other parties. We will always speak to you about this first.
If we are unavailable to take your call, please leave a message with your contact number and we will call you back.
We are here to help 24 hours a day, 7 days a week
Call or Text 07828 584 544
I think I might be at risk of being homeless
If you are at risk of becoming homeless you should contact your Local Council as soon as possible.
Councils have dedicated staff and services that will advise and support you to keep your current accommodation or find a new home. The Council will work to find a permanent solution even if a temporary one has to be found immediately.
I am homeless. What do I do?
Being homeless doesn't mean you are living on the streets. In Scotland being homeless means you may well have a place to stay but it is not appropriate, safe or your own. Homelessness can include: 
staying with friends (also called Sofa Surfing)
living in hostels or bed and breakfast
being unsafe, at risk of violence
living in overcrowded accommodation
living in environments detrimental to health
living with a disability in unsuitable accommodation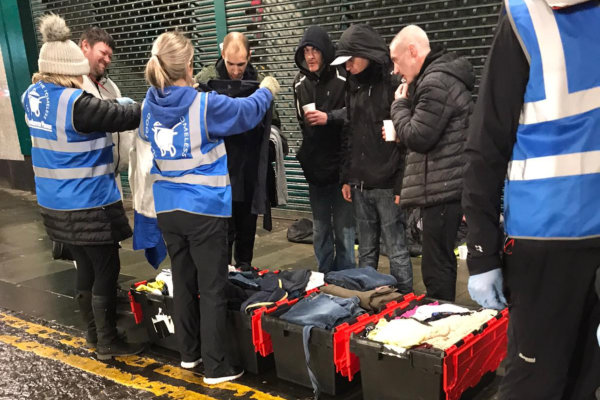 I have nowhere to stay. What can I do?

The first thing you MUST do is contact your Council Homeless service. The Council has a legal duty to help you if you are homeless or threatened with homelessness. Each Council has "out of hours" contacts as well as contacts during office hours. We work with different Councils – each have different systems and guidance. You can find this information on each Council's website.
If you need further advice you can call these Freephone helplines:
SHELTER: HOUSING ADVICE LINE – 0808 800 4444  (Monday to Friday 09:00 – 17:00)
THE MIX – 0808 808 4994
Under 25's
(7 days a week 13:00 – 23:00)

The Mix is the UK's leading digital charity for under 25s, reaching over 4 million young people each year. Whatever issue a young person is facing, The Mix is always there for them – via our website, over the phone or via social media. We connect young people to experts and their peers to talk about everything from money to mental health, homelessness to jobs, break-ups to drugs and more.
The Mix's mission is to ensure that every young person can make an informed choice about their wellbeing – wherever and whenever they are. We aim to put young people at the centre of everything we do.
Local Councils Information
Local Councils will advise, support and help you secure accommodation. Sometimes this may be temporary until a more permanent solution can be found. Local Council websites (links below) provide information such as:
1. What to do if you are homeless
2. Where your local office(s) are located
3. Telephone numbers
4. Out of hours services (this varies between Councils, e.g. in North Lanarkshire after 5pm you need to go to a Police Station whilst in Glasgow it is the Glasgow City Mission).
No matter where you are in Scotland. We will help you find an agency that can help in your area.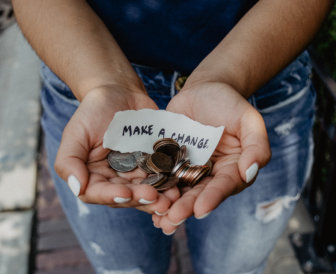 All donations, whether weekly, monthly or individual, allow us to assist relieving homelessness.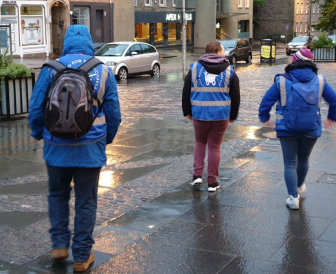 Volunteers are essential to our service. We welcome anyone to join us and make a difference.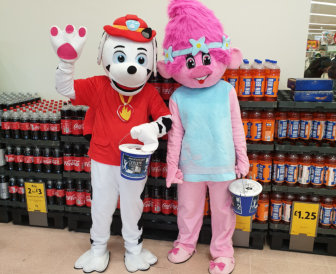 We are always interested to hear about your various fundraising schemes as well as our own.